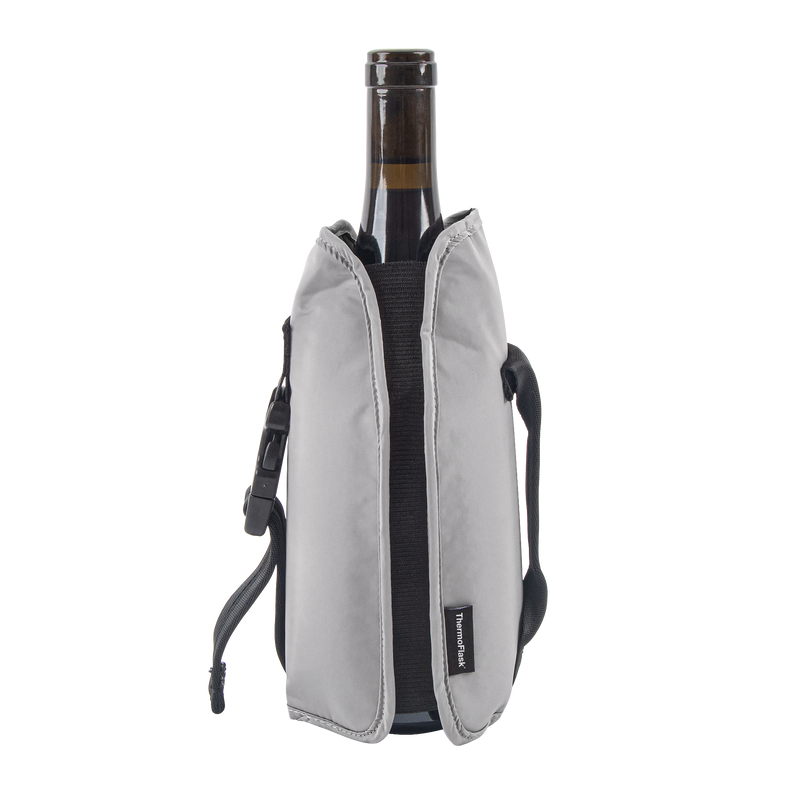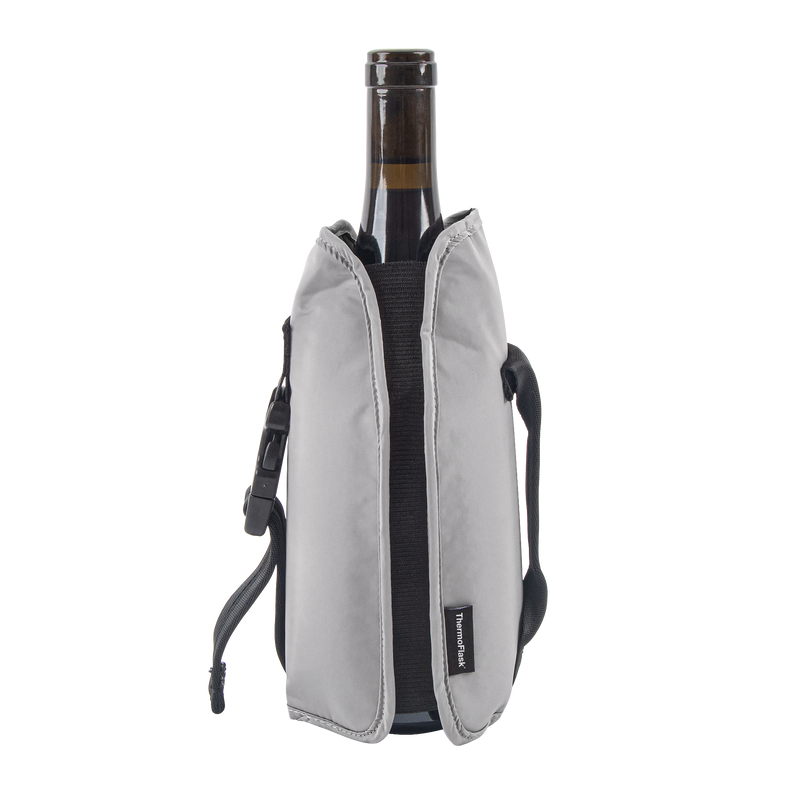 Wine Bottle Ice Jacket
Wine Bottle Ice Jacket
A modern twist on the bulky ice bucket, ThermoFlask's Wine Bottle Ice Jacket locks in a frosty chill for up to 2 hours, so your favorite bottle of wine stays cool and crisp whether you're lounging or adventuring. Light and portable, the stretchy collar fits most wine bottles on the inside and the durable nylon protects that sparkling goodness on the outside. We added an adjustable buckle for an extra snug fit, a side strap that double-duties for carrying and pouring, and a fold-flat design for slim storage—in your freezer!
Did you just find the perfect accessory for beach days, pool parties, picnics, and celebratory hikes? Yes, wine drinker. You sure did.
Temp-Lock 2 hours cold
Tear-resistant nylon
Fits most wine bottles
Convenient strap for carrying and pouring
Stretchable collar for a snug fit
Adjustable buckle to secure the bottle
Fold-flat design for easy storage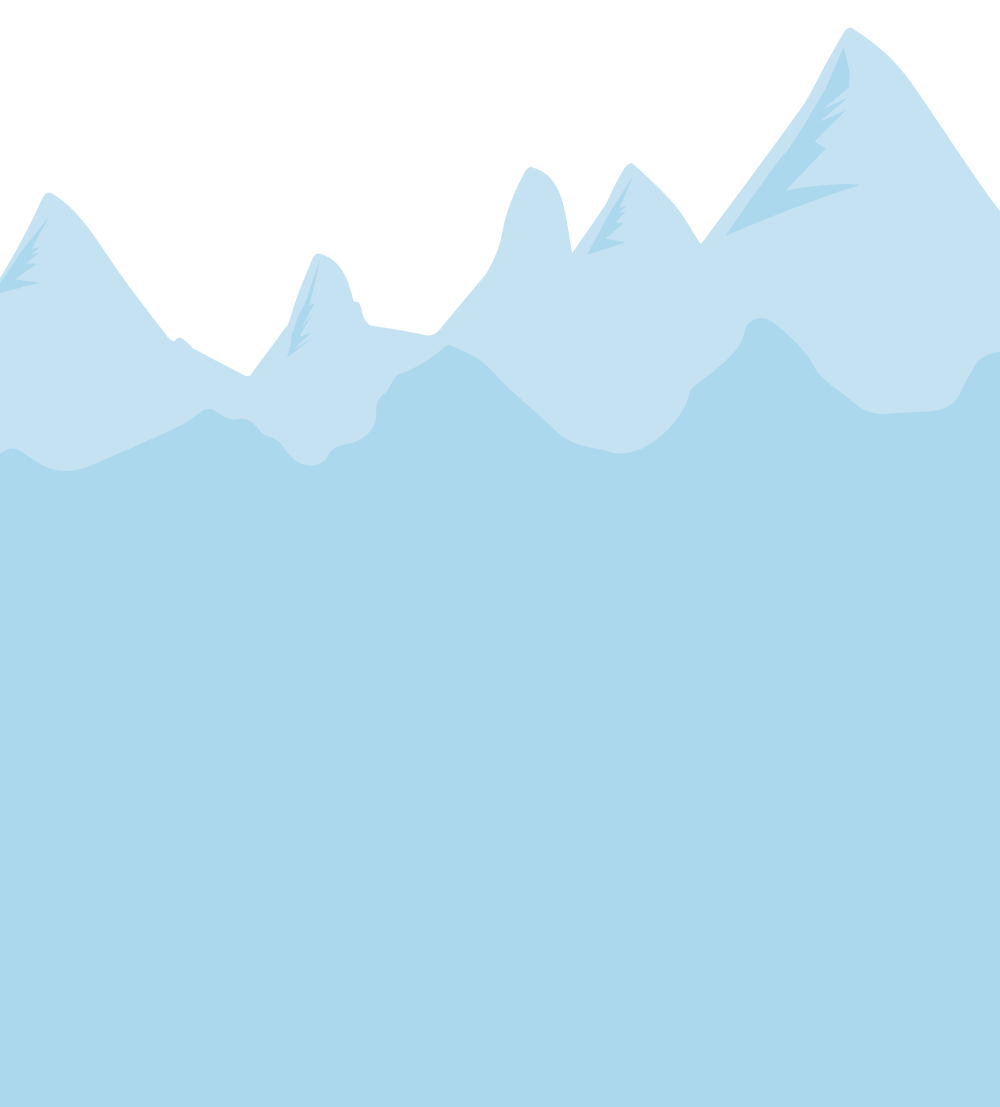 Product specs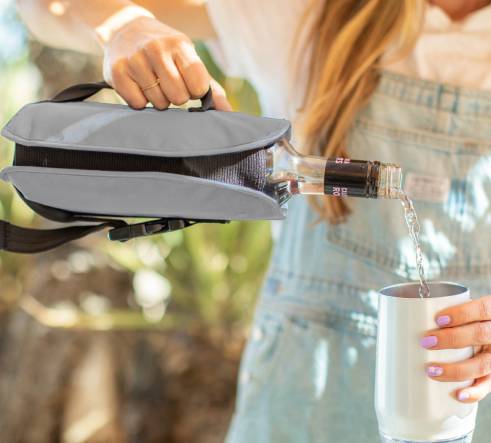 Fits
Top Tip
Store the Wine Bottle Ice Jacket in your freezer for maximum chill!