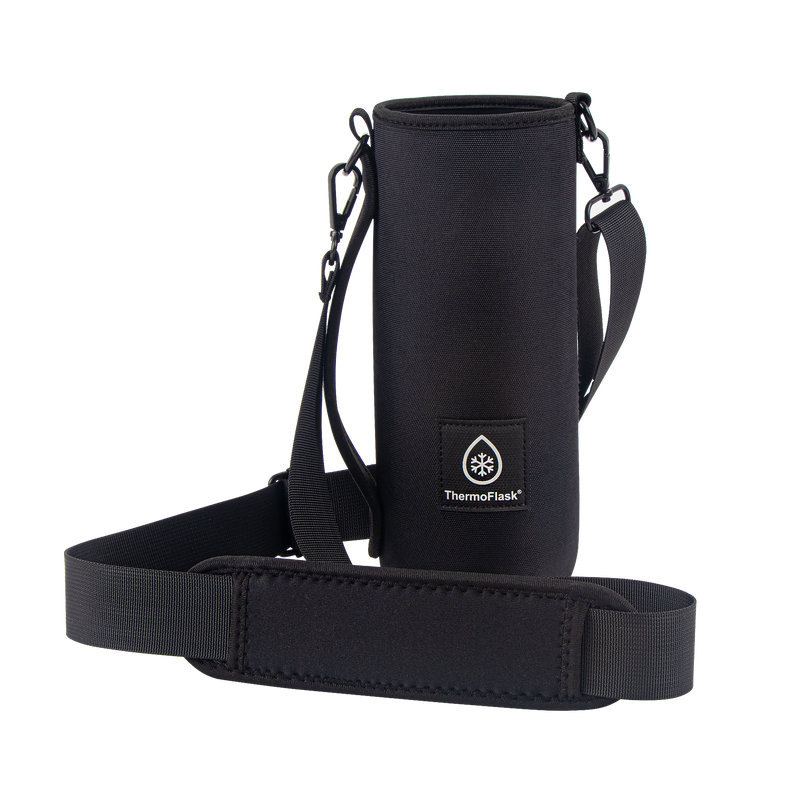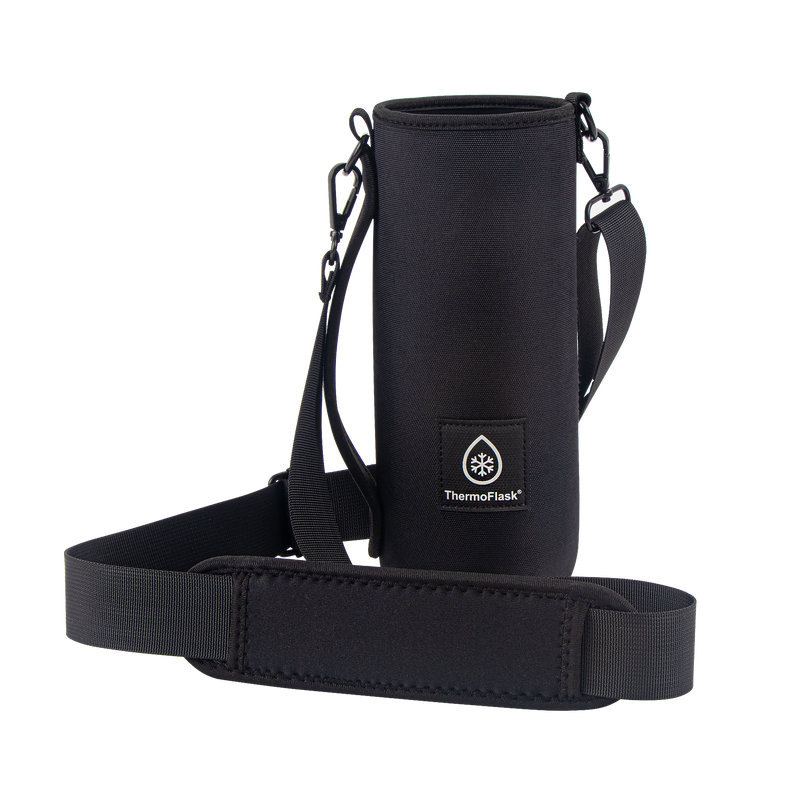 40oz Bottle Sling
40oz Bottle Sling
Sling your bottle for hands-free hydration on the go! Our super-durable Premium Sling protects your favorite 40oz ThermoFlask bottle from dings and gives you a few extras to level up your adventure: the short, easy-grip side strap and longer, fully adjustable/removable shoulder strap make it easy to grab, hang, sling over your shoulder, wear cross-body, or clip to your cooler. The rugged nylon construction snugs your bottle on the inside and holds its shape on the outside, so you can set it down without bottle wobble. And the stretchy pocket is great for stashing all the things when you want to leave your backpack at home.
Snuggly holds a ThermoFlask 40oz Bottle
Easy grip strap for one-handed drinking
Adjustable and removable shoulder strap. Attach to fences or gates to keep your bottle off the ground
Stretch pocket is great for money, keys, ID, snacks, etc
Keeps your bottle protected and cool to the touch even in the hottest temps
Durable Nylon Fabric
NOTE: BOTTLE NOT INCLUDED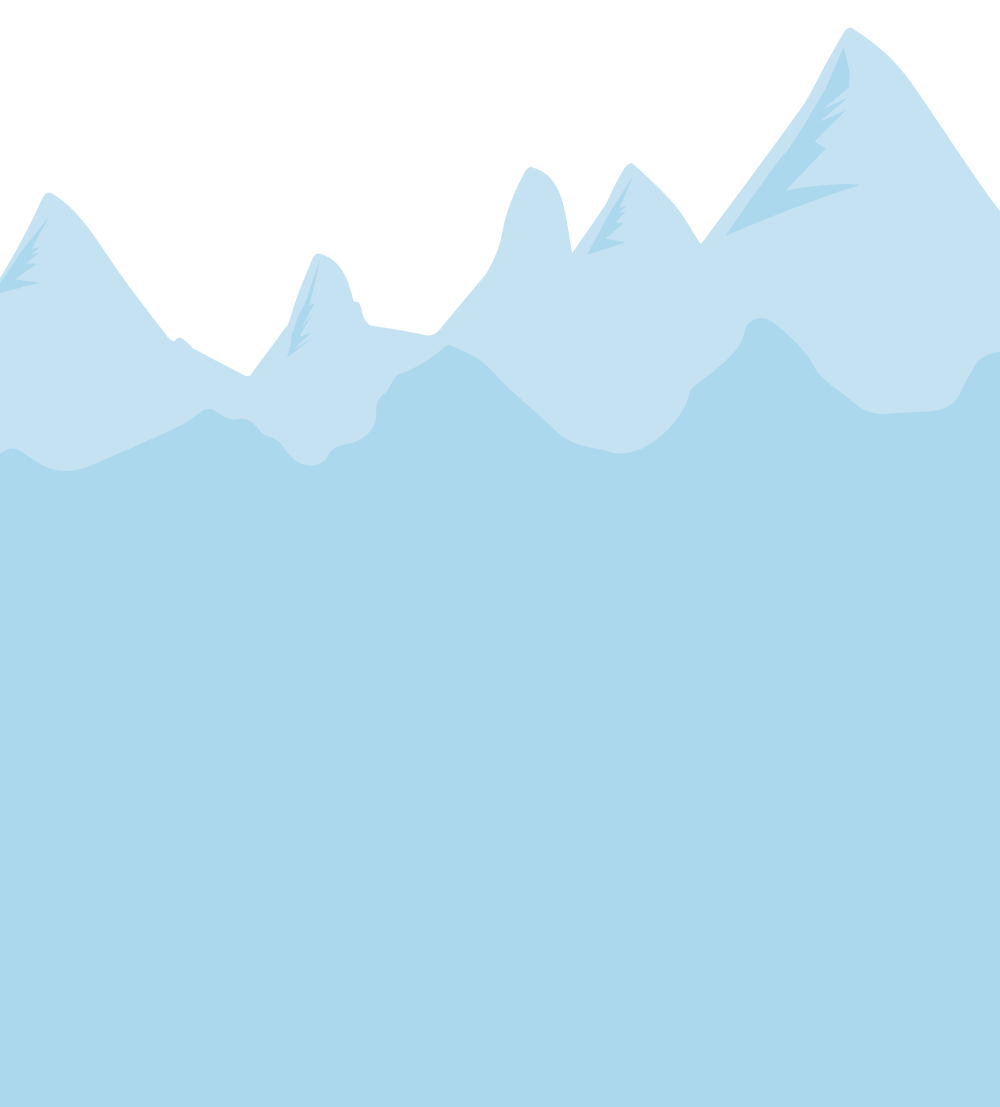 Product specs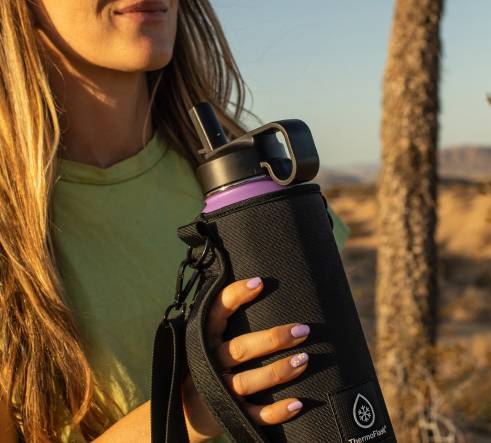 Made of
Care and Use:
Remove the bumper before snugging your bottle in the sling.
To open the bottle when in the sleeve, please use the wide bottle handle for extra grip.
Wipe clean with a soft, damp cloth.